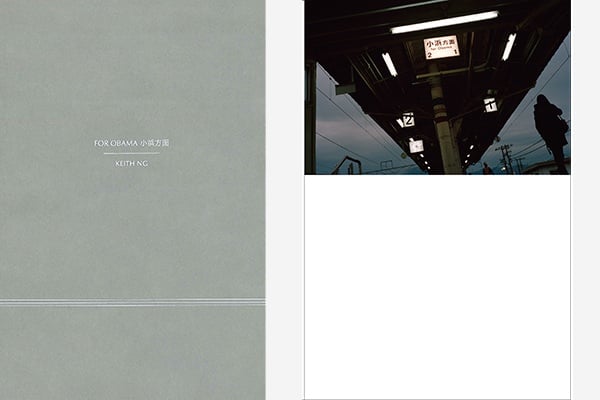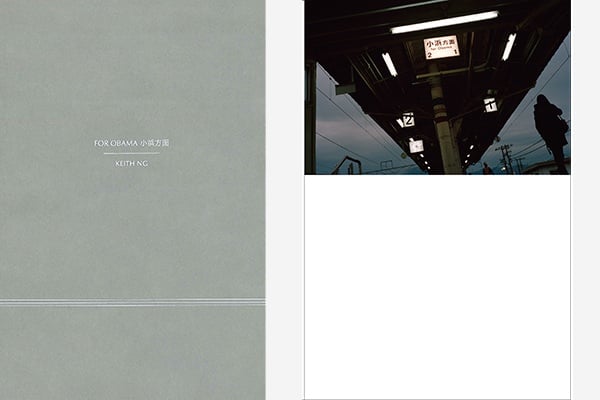 For Obama 小浜方面
$25.00
In October 2008, Keith Ng traveled on assignment from Tokyo to the Fukui prefecture city of Obama to cover their "Obama for Obama" campaign during the lead up to the American presidential elections. Durng his stay, he discovered the town not only embodied the cultural complexity of small-town Japan, but that Obama, not unlike many small towns across America, had pinned their dreams and aspirations on a man who had become a universal symbol for hope and change.
The title of the book is taken from a sign on the platform at Tsuruga Station on the Obama line. The Japanese "小浜方面" translates to "in the direction of Obama", a semantic cue revealing the other, true nature of the book: a road trip journal of cross-cultural discovery during one of the most crucial and divisive transitions of our time. The book is a portrait of a small Japanese town that tried to dream big, the document of a road trip, and an ode to Obama city itself.
Ng's recent work has focused on the influence of Western culture & iconography in Japan, and how it has integrated itself into the fabric of Japanese society, creating a unique system of language and signs.
Edition of 200, Numbered & Signed
48 Pages, 33 Colour Plates
140mm x 210mm
Softcover